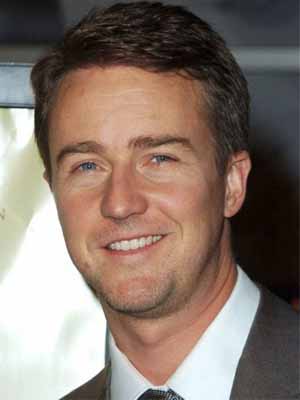 Edward NortonEndorsement Deals, Interests, Charity Work
August 18, 1969
Edward Harrison Norton is a multi-award winning actor, filmmaker, and activist.  His debut film role was opposite Richard Gere in the courtroom thriller, Primal Fear (1996).  He is best-known for his work in American History X (1998) and Birdman (2014), both of which he was nominated for an Academy Award.  Directing and co-writing credits include […]
Show More
Edward Harrison Norton is a multi-award winning actor, filmmaker, and activist.  His debut film role was opposite Richard Gere in the courtroom thriller,
Primal Fear
(1996).  He is best-known for his work in
American History X
(1998) and
Birdman
(2014), both of which he was nominated for an Academy Award.  Directing and co-writing credits include
Keeping the Faith
(2000), and
The Score
(2001)
, Frida
(2002), and
The Incredible Hulk
(2003)
.
 Norton is also an environmental and social activist, partnering with Enterprise Community Partners.  He also is president of the Maasai Wilderness Conservation Trust.  Norton's next project is
Collateral Beauty
, set for a 2016 release.
Collapse
Contact Edward Norton