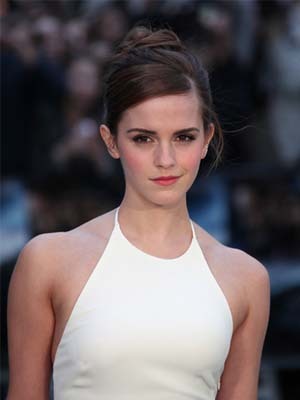 Emma WatsonEndorsement Deals, Interests, Charity Work
April 15, 1990
Emma Watson is a British actress and model whose career skyrocketed with her role as Hermione Granger in the Harry Potter film series (2001-2011).  Subsequent work includes Ballet Shoes (2007), The Tale of Despereaux (2008), My Week with Marilyn (2011), The Perks of Being a Wallflower (2012), The Bling Ring (2013), Noah (2014), and Colonia […]
Show More
Emma Watson is a British actress and model whose career skyrocketed with her role as Hermione Granger in the
Harry Potter
film series (2001-2011).  Subsequent work includes
Ballet Shoes
(2007),
The Tale of Despereaux
(2008),
My Week with Marilyn
(2011),
The Perks of Being a Wallflower
(2012),
The Bling Ring
(2013),
Noah
(2014), and
Colonia
(2015), among many others.  Watson graduated from the esteemed brown University with a BA in English literature in 2014.  She has since then modeled for Burberry, Chanel and Lancome, to name a few.  She helped create and design a clothing line for People Tree, and serves as a UN Goodwill Ambassador.  Upcoming projects include
The Circle
and
Beauty and the Beast.
Collapse
Contact Emma Watson