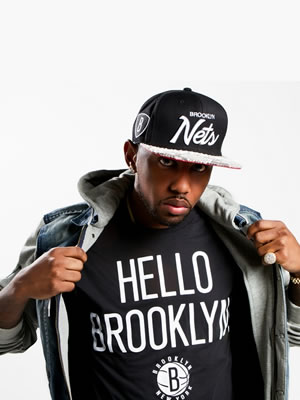 FabolousEndorsement Deals, Interests, Charity Work
November 18, 1977
East Coast rapper Fabolous (born John David Jackson) achieved early success in 2001 with the release of his hit single, 'Can't Deny It,' creating crossover appeal with the infusion of both East and West Coast hip-hop.  Through Elektra Records, he released his debut album, Ghetto Fabolous, in 2001, producing another single, 'Youn'n (Holla Back).'  In […]
Show More
East Coast rapper Fabolous (born John David Jackson) achieved early success in 2001 with the release of his hit single, 'Can't Deny It,' creating crossover appeal with the infusion of both East and West Coast hip-hop.  Through Elektra Records, he released his debut album,
Ghetto Fabolous
, in 2001, producing another single, 'Youn'n (Holla Back).'  In 2006, he signed with Def Jam Recordings and founded his own record label, Street Family Records, through which he released multiple efforts.  Debuting at No. 1 on the US Billboard Top R&B/Hip-Hop Albums chart, 2007's,  
From Nothin' to Somethin'
, released the successful single, 'Make Me Better (featuring Ne-Yo).  'Throw It in the Bag,'
would next appear on his album
, Loso's Way,
in 2009.  
The Young OG Project
was released in 2014, under Jay-Z's Roc Nation Family.  A 2016 collaboration with Jadakiss will produce the mixtape,
Freddy vs. Jason.
Collapse
Contact Fabolous