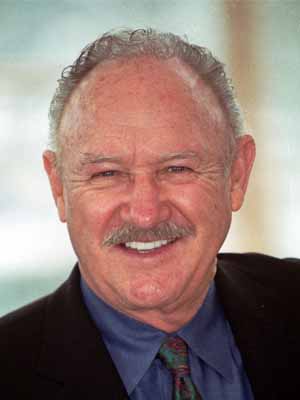 Gene HackmanEndorsement Deals, Interests, Charity Work
January 30, 1930
Eugene Allen Hackman is award-winning actor and novelist with a career that spans over five decades.  After working in the US Marines, Hackman decided to try his hand at acting, where he worked in summer stock and off-Broadway productions.  His 1964 Broadway play debut in Any Wednesday, led him to work with Warren Beatty in […]
Show More
Eugene Allen Hackman is award-winning actor and novelist with a career that spans over five decades.  After working in the US Marines, Hackman decided to try his hand at acting, where he worked in summer stock and off-Broadway productions.  His 1964 Broadway play debut in
Any Wednesday
, led him to work with Warren Beatty in the film
Lilith
(1964).  A role in his second film with Beatty,
Bonnie and Clyde
(1967) earned him a nomination for the Academy Award for Best Supporting Actor.  From then on, numerous successful films ensued, such as
The French Connection
(1971),
The Conversation
(1974),
Unforgiven
(1992),
The Firm
(1993),
The Birdcage
(1996), and
The Royal Tenenbaums
(2001).  Hackman has been nominated for a total of five Academy Awards, two of which he won for
The French Connection,
and
Unforgiven
.  He has written three fiction novels.  In 2004, Hackman announced his retirement from acting.
Collapse
Contact Gene Hackman