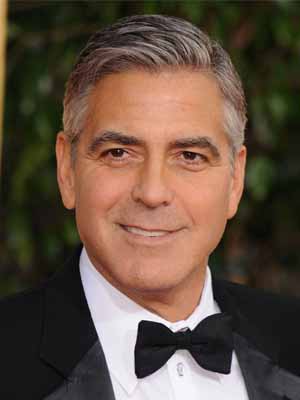 Actor, producer, and director George Clooney is the recipient of three Golden Globe Awards and two Academy Awards.  In 2009, Time Magazine named Clooney one of the 'Most Influential People in the World.'  From 1994-1999, Clooney starred as Dr. Doug Ross on the hit television drama, ER, for which he was twice-nominated for a Primetime […]
Show More
Actor, producer, and director George Clooney is the recipient of three Golden Globe Awards and two Academy Awards.  In 2009, Time Magazine named Clooney one of the 'Most Influential People in the World.'  From 1994-1999, Clooney starred as Dr. Doug Ross on the hit television drama,
ER,
for which he was twice-nominated for a Primetime Emmy Award.  
ER
brought Clooney success in films such as
Batman & Robin
(1997),
Ocean's Eleven
(2001), and
Leatherheads
(2008), among many others.  Clooney has the distinction of being the only person in history who has been nominated for Academy Awards in six different categories - Best Supporting Actor (
Syriana,
2005), Best Director and Best Original Screenplay (
Good Night, and Good Luck,
2005
),
Best Actor (
Michael Clayton
, 2007;
Up in the Air
, 2009;
The Descendants
, 2011;
The Ides of March
, 2011;
Argo
, 2012), Best Adapted Screenplay (
The Ides of March),
and Best Picture (
Argo).  
His film,
Money Monster,
is currently in post-production.
Collapse
Contact George Clooney