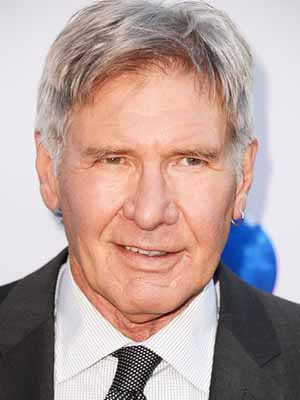 Harrison FordEndorsement Deals, Interests, Charity Work
July 13, 1942
Harrison Ford is an actor and film producer best-known for his performances in the Star Wars (1977-1983) and Indiana Jones (1981-2008) series.  His six-decade career has earned the Chicago-born star a Saturn Award for Best Actor for the film, Raiders of the Lost Ark (1981), and numerous nominations for one Academy Award and four Golden […]
Show More
Harrison Ford is an actor and film producer best-known for his performances in the
Star Wars
(1977-1983)
and
Indiana Jones
(1981-2008) series.  His six-decade career has earned the Chicago-born star a Saturn Award for Best Actor for the film,
Raiders of the Lost Ark
(1981), and numerous nominations for one Academy Award and four Golden Globe Awards, among many others.  Ford is well-known for his work in
American Graffiti
(1973),
The Conversation
(1974),
Blade Runner
(1982),
The Fugitive
(1993),
Air Force One
(1997), and
What Lies Beneath
(2000).  Current projects include a project which resurrects his role in
Blade Runner,
and
Indiana Jones 5
, set for releases in 2018 and 2019, respectively.
Collapse
Contact Harrison Ford