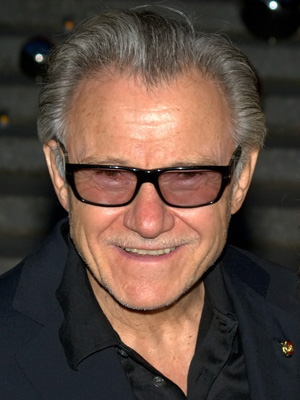 Harvey KeitelEndorsement Deals, Interests, Charity Work
May 13, 1939
Harvey Keitel is a nominee for both an Oscar Award and Golden Globe Award.  The Brooklyn-born actor and producer first auditioned for Martin Scorsese and landed a starring role in his film, Who's That Knocking at My Door (1967).  Scorsese and Keitel worked together on numerous subsequent projects such as Mean Streets (1973), Alice Doesn't […]
Show More
Harvey Keitel is a nominee for both an Oscar Award and Golden Globe Award.  The Brooklyn-born actor and producer first auditioned for Martin Scorsese and landed a starring role in his film,
Who's That Knocking at My Door
(1967).  Scorsese and Keitel worked together on numerous subsequent projects such as
Mean Streets
(1973),
Alice Doesn't Live Here Anymore
(1974), and
Taxi Driver
(1976).  He is a co-president of the Actors Studio, and is widely regarded as one of the most sophisticated method actors of his time.  Keitel has over 140 acting credits for film and television, and is currently in post-production for
Lies We Tell,
and
Rio Heat.
Collapse
Contact Harvey Keitel