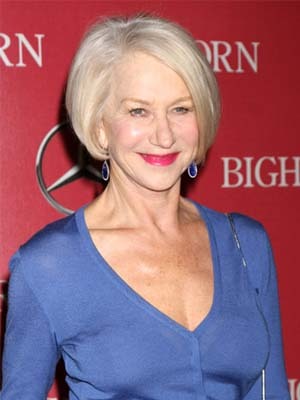 Helen MirrenEndorsement Deals, Interests, Charity Work
July 26, 1945
Helen Mirren is an award-winning English actress who began her acting career with the Royal Shakespeare Company in 1967.  From 1991-2006, she performed in the television series, Prime Suspect, for which she won numerous Emmy Awards.  In 2007, she won an Academy Award for her performance in The Queen.  For the play The Audience (2015), […]
Show More
Helen Mirren is an award-winning English actress who began her acting career with the Royal Shakespeare Company in 1967.  From 1991-2006, she performed in the television series,
Prime Suspect,
for which she won numerous Emmy Awards.  In 2007, she won an Academy Award for her performance in
The Queen.  
For the play
The Audience
(2015),
she won a Tony Award.  These three awards grant Mirren the Triple Crown of Acting - a rare feat.  Other notable films include
The Cook, the Thief, His Wife & Her Lover
(1989),
Teaching Mrs. Tingle
(1999),
Calendar Girls
(2003),
The Last Station
(2009), and
The Hundred-Foot Journey
(2014), among others.  Most recently, Mirren will star in the film
Collateral Beauty
, set for a 2016 release.
Collapse
Contact Helen Mirren