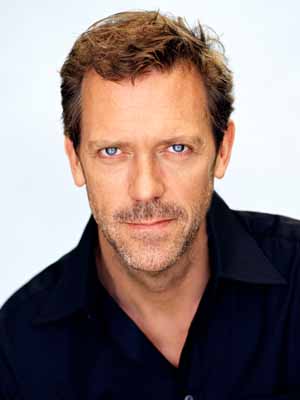 Hugh LaurieEndorsement Deals, Interests, Charity Work
June 11, 1959
James Hugh Calum Laurie is an English actor, writer, director, musician, and author.  He rose to stardom in a comedic double act, Fry and Laurie, in the 1980's and 1990's.  Laurie is well-known for his award-winning performance in Fox Television's House (2004-2012), for which he received two Golden Globe Awards and two Screen Actors Guild […]
Show More
James Hugh Calum Laurie is an English actor, writer, director, musician, and author.  He rose to stardom in a comedic double act,
Fry and Laurie
, in the 1980's and 1990's.  Laurie is well-known for his award-winning performance in Fox Television's
House
(2004-2012), for which he received two Golden Globe Awards and two Screen Actors Guild Awards.  As a comedic musician, Laurie was featured on
Inside the Actors Studio
(2006), where he performed comedic pieces as he accompanied himself on piano.  Laurie is currently working on the BBC miniseries
The Night Manager
, which will air on AMC.  He is the author of best-selling thriller
The Gun Seller
, and the unreleased
The Paper Soldier.
Collapse
Contact Hugh Laurie