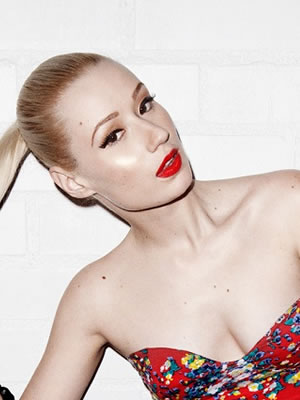 Iggy AzaleaEndorsement Deals, Interests, Charity Work
June 07, 1990
Australian-born rapper and model Iggy Azalea, (born Amethyst Amelia Kelly) rose to fame at the release of her hit single, 'Fancy,' in 2014, off her album from Mercury Records entitled, The New Classic.  'Fancy,' became the song of the summer and oppupied the No. 1 spot on the US Billboard Hot 100 chart.  Her collaboration […]
Show More
Australian-born rapper and model Iggy Azalea, (born Amethyst Amelia Kelly) rose to fame at the release of her hit single, 'Fancy,' in 2014, off her album from Mercury Records entitled,
The New Classic.
 'Fancy,' became the song of the summer and oppupied the No. 1 spot on the US Billboard Hot 100 chart.  Her collaboration with Ariana Grande in 'Problem,' peaked at No. 2, making Azalea the only other artist besides The Beatles to simultaneously hold both spots with their first two singles.  She was the first female to be featured on XXL's Top 10 Freshman List, and received two American Music Awards in the Rap/Hip-Hop categories.  In 2014, she was placed at the No. 1 spot on Australia's Maxim Hot 100 list.  She is a four-time Grammy Award nominee, and received twelve nominations at the 2015 Billboard Music Awards.  
Digital Distortion,
her sophomore album, will be released in 2016.
Collapse
Contact Iggy Azalea