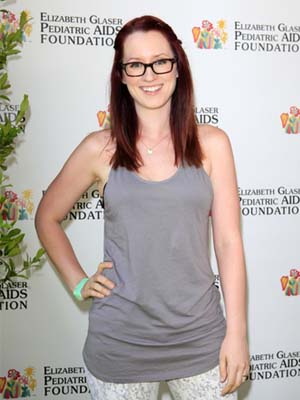 Ingrid Michaelson is an American singer-songwriter known for her hits, 'The Way I Am,' and 'Girls Chase Boys.'  Michaelson has collaborated with William Fitzsimmons, Sara Bareilles, Greg Laswell, Allie Moss, Cheryl Cole, and Dan Romer, to name a few.  The independent release of her second album, Girls and Boys (2006), led to a recording deal […]
Show More
Ingrid Michaelson is an American singer-songwriter known for her hits, 'The Way I Am,' and 'Girls Chase Boys.'  Michaelson has collaborated with William Fitzsimmons, Sara Bareilles, Greg Laswell, Allie Moss, Cheryl Cole, and Dan Romer, to name a few.  The independent release of her second album,
Girls and Boys
(2006), led to a recording deal with Original Signal Recordings, who re-released the album which went on to peak at No. 63 on the Billboard charts.  Subsequent albums also performed well on the charts, and Michaelson's music gained exposure on shows and commercials.  Her latest album,
Lights Out
(2014), features the single, 'Girls Chase Boys,' and peaked at the No. 5 spot on the Billboard 200.
Collapse
Contact Ingrid Michaelson