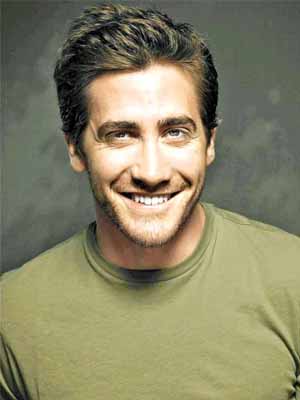 Jake GyllenhaalEndorsement Deals, Interests, Charity Work
December 19, 1980
Jacob Benjamin Gyllenhaal made his acting debut in City Slickers (1991) with actor Billy Crystal.  Subsequent films include 1993's A Dangerous Woman, and 1998's Homegrown, but it wasn't until 1999's October Sky, that he started turning heads in Hollywood.  His performance in the independent film Donnie Darko (2001) garnered him an Independent Spirit Award nomination. […]
Show More
Jacob Benjamin Gyllenhaal made his acting debut in
City Slickers
(1991) with actor Billy Crystal.  Subsequent films include 1993's
A Dangerous Woman,
and 1998's
Homegrown
, but it wasn't until 1999's
October Sky,
that he started turning heads in Hollywood.  His performance in the independent film
Donnie Darko
(2001) garnered him an Independent Spirit Award nomination.  In 2005's
Brokeback Mountain
, he acted opposite Heath Ledger in a critically-acclaimed performance for which he won an Academy Award, the BAFTA Award for Best Actor in a Supporting Role, and a nomination for a Screen Actors Guild Award.  Golden Globe Award nominations were also had for his performance in 2010's
Love & Other Drugs,
and 2014's
Nightcrawler.  
Upcoming projects include
The Man Who Made It Snow, The Current War,
and
Nocturnal Animals
, among others.
Collapse
Contact Jake Gyllenhaal