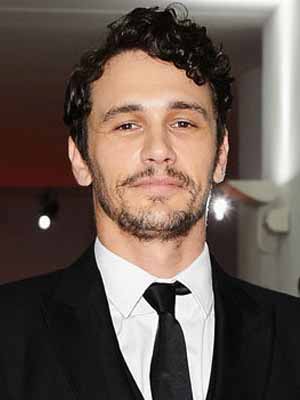 James FrancoEndorsement Deals, Interests, Charity Work
April 19, 1978
Actor and filmmaker James Franco first began acting on televisions cult classic, Freaks and Geeks (1999-2000).  Soon thereafter, he won a Golden Globe Award for his performance as James Dean in the biopic, James Dean (2001).  Franco was nominated for an Academy Award for Best Actor for his performance in 127 Hours (2010).  Other notable […]
Show More
Actor and filmmaker James Franco first began acting on televisions cult classic,
Freaks and Geeks
(1999-2000).  Soon thereafter, he won a Golden Globe Award for his performance as James Dean in the biopic,
James Dean
(2001).  Franco was nominated for an Academy Award for Best Actor for his performance in
127 Hours
(2010).  Other notable works include
Pineapple Express
(2008),
Milk
(2008),
This Is The End
(2013), and
The Interview
(2014).  Franco teaches film and television classes to high school and college students, and is a published author (Palo Alto, 2010).  Current projects include
The Mad Whale, Why Him?, Black Dog, Red Dog,
and
The Heyday of the Insensitive Bastards.
Collapse
Contact James Franco