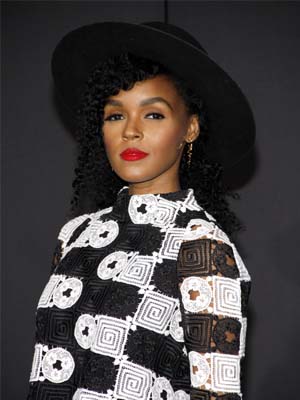 Janelle MonaeEndorsement Deals, Interests, Charity Work
December 01, 1985
Janelle Monae (born Janelle Monae Robinson) is an American singer and actress signed to Bad Boy Records, Wondaland Arts Society, and Atlantic Records.  By singing at an open mic night, she was discovered by one half of the hip-hop duo, OutKast. This led to Monae being featured in the 2006 movie, Idlewild. She has been […]
Show More
Janelle Monae (born Janelle Monae Robinson) is an American singer and actress signed to Bad Boy Records, Wondaland Arts Society, and Atlantic Records.  By singing at an open mic night, she was discovered by one half of the hip-hop duo, OutKast. This led to Monae being featured in the 2006 movie,
Idlewild.
She has been nominated for six Grammy Awards, for her songs, 'Many Moons,' 'Tightrope,' and 'We Are Young,' and for her album
The ArchAndroid
. Other hit songs include, 'Cold War,' 'Shape of Things to Come,' 'Q.U.E.E.N.,' and 'Dance Apocalyptic,' among others. Monae has toured with Bruno Mars, fun, Amy Winehouse, Mayer Hawthorne, and Kimbra. She has won an ASCAP Award, Soul Train Award, Essence Award, and an MTV Video Music Award.
Collapse
Contact Janelle Monae