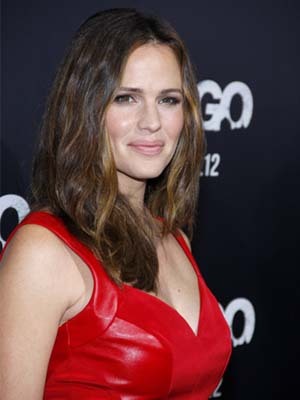 Jennifer Garner is an American actress and film producer known for the films, Dude, Where's My Car (2000), Pearl Harbor (2001), Juno (2007), Valentine's Day (2010), The Odd Life of Timothy Green (2012), Dallas Buyers Club (2013), and Miracles from Heaven (2016), to name a few. Garner is also known for her television roles in […]
Show More
Jennifer Garner is an American actress and film producer known for the films,
Dude, Where's My Car
(2000),
Pearl Harbor
(2001),
Juno
(2007),
Valentine's Day
(2010),
The Odd Life of Timothy Green
(2012),
Dallas Buyers Club
(2013), and
Miracles from Heaven
(2016), to name a few. Garner is also known for her television roles in
Time of Your Life
(1999-2000),
Felicity
(1998-2002), and
Alias
(2001-2006), for which she earned a Golden Globe Award and a Screen Actors Guild Award, along with three Emmy Award nominations. She is the founder of Vandalia Films, a production company which produced the movie,
Butter
(2012). Upcoming projects include
Wakefield, Nine Lives,
and
The Tribes of Palos Verdes.
Collapse
Contact Jennifer Garner