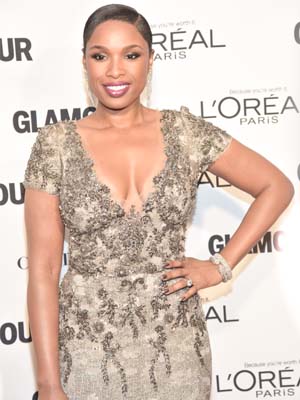 Jennifer HudsonEndorsement Deals, Interests, Charity Work
September 12, 1981
Jennifer Hudson is an American singer, actress and spokesperson who rose to fame on the third season of American Idol (2004).  Hudson made her film debut in 2006's Dreamgirls, for which she on an Academy Award, Golden Globe Award, BAFTA Award, and a Screen Actors Guild Award.  Other films include Sex and the City (2008), […]
Show More
Jennifer Hudson is an American singer, actress and spokesperson who rose to fame on the third season of
American Idol
(2004).  Hudson made her film debut in 2006's
Dreamgirls,
for which she on an Academy Award, Golden Globe Award, BAFTA Award, and a Screen Actors Guild Award.  Other films include
Sex and the City
(2008),
The Secret Life of Bees
(2008),
Winnie Mandela
(2013), and
Black Nativity
(2013), to name a few.  She has also appeared in television's
Empire
(2015).  Hit songs include, 'Spotlight,' 'Where You At,' 'No One Gonna Love You,' 'It's Your World,' and 'I Still Love You,' among many others.  Hudson has been a spokeswoman for Weight Watchers in 2010.  In 2012, she wrote her autobiography entitled
I Got This: How I Changed My Ways and Lost What Weighed Me Down.
 Most recently, Hudson appeared in Broadway's
The Color Purple
(2015) and will appear in the HBO film,
Confirmation.
Collapse
Contact Jennifer Hudson