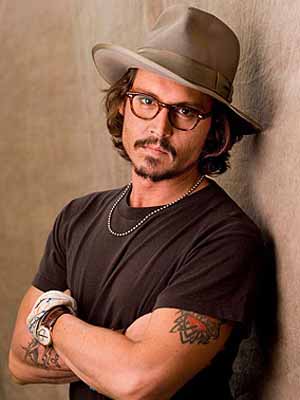 Johnny DeppEndorsement Deals, Interests, Charity Work
June 09, 1963
Versatile actor, producer, and musician Johnny Depp (born John Christopher Depp II) has won the Golden Globe Award for his work in 2007's Sweeney Todd: The Demon Barber of Fleet Street, and the Screen Actors Guild Award for his performance in 2003's Pirates of the Caribbean: The Curse of the Black Pearl.  Depp is best-known […]
Show More
Versatile actor, producer, and musician Johnny Depp (born John Christopher Depp II) has won the Golden Globe Award for his work in 2007's
Sweeney Todd: The Demon Barber of Fleet Street
, and the Screen Actors Guild Award for his performance in 2003's
Pirates of the Caribbean: The Curse of the Black Pearl
.  Depp is best-known for his work in the films,
Platoon
(1986),
Edward Scissorhands
(1990),
What's Eating Gilbert Grape
(1993),
Donnie Brasco
(1997),
Blow
(2001), the
Pirates of the Caribbean
franchise (2003-2017),
Corpse Bride
(2005), and movie-musical
Into the Woods
(2014), among many others.  He has appeared playing slide guitar in numerous songs for artists Oasis, Iggy Pop, and Aerosmith, among others.  Depp is known for his continued work with director and writer Tim Burton.  Upcoming projects include
London Fields, Alice Through the Looking Glass, Pirates of the Caribbean: Dead Men Tell No Tales,
and
The Invisible Man.
Collapse
Contact Johnny Depp