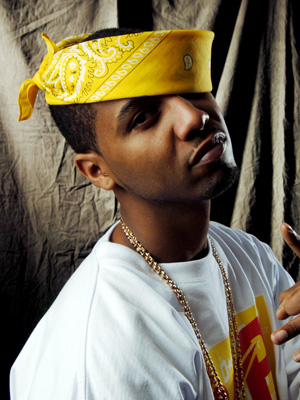 Juelz SantanaEndorsement Deals, Interests, Charity Work
February 18, 1982
Juelz Santana (born LarRon Louis James) is best known for his membership the East Coast hip-hop group The Diplomats, under Roc-A-Fella Records.  He worked with rapper Cam'ron on his singles, 'Oh Boy,' and 'Hey Ma.'  He has released two albums, From Me to U, and, What the Game's Been Missing!, in 2003 and 2005, respectively. […]
Show More
Juelz Santana (born LarRon Louis James) is best known for his membership the East Coast hip-hop group The Diplomats, under Roc-A-Fella Records.  He worked with rapper Cam'ron on his singles, 'Oh Boy,' and 'Hey Ma.'  He has released two albums,
From Me to U,
and
, What the Game's Been Missing!
, in 2003 and 2005, respectively.  The success of
From Me to You
, was evidenced by its No. 8 spot on the Billboard 200.  Singles, 'Mic Check, 'There it Go (The Whistle Song),' and 'Make It Work For Ya (featuring Young Jeezy and Lil' Wayne),' gained immense popularity on the charts.  
Born to Lose, Built to Win
, his next studio album, has an undetermined release date.  In the interim, Santana has further collaborated with Chris Brown, Lil' Wayne, Meek Mill, and Wiz Khalifa.
Collapse
Contact Juelz Santana