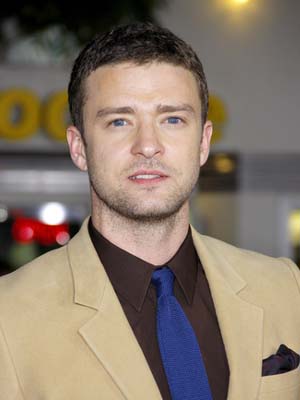 Justin Timberlake is an American singer, songwriter, actor, and record producer.  He began his career as part of the band, NSYNC, which released multiple hit singles and chart-topping albums.  In 2002, Timberlake debuted his solo album Justified, which featured the singles, 'Rock Your Body,' and 'Cry Me a River,' which earned him two Grammy Awards. […]
Show More
Justin Timberlake is an American singer, songwriter, actor, and record producer.  He began his career as part of the band, NSYNC, which released multiple hit singles and chart-topping albums.  In 2002, Timberlake debuted his solo album
Justified,
which featured the singles, 'Rock Your Body,' and 'Cry Me a River,' which earned him two Grammy Awards.  Subsequent hits include, 'SexyBack,' 'My Love,' 'What Goes Around Comes Around,' 'Suit and Tie,' 'Mirrors,' and '4 Minutes,' among many others.  Film credits include
Model Behavior
(2000),
The Open Road
(2009),
The Social Network
(2010),
Friends with Benefits
(2011),
In Time
(2011), and
Trolls
(2016).  Most recently, Timberlake completed Toe 20/20 Experience World Tour.  He has received a total of nine Grammy Awards, four Emmy Awards, seven American Music Awards, three Brit Awards, and eleven MTV Video Music Awards.
Collapse
Contact Justin Timberlake