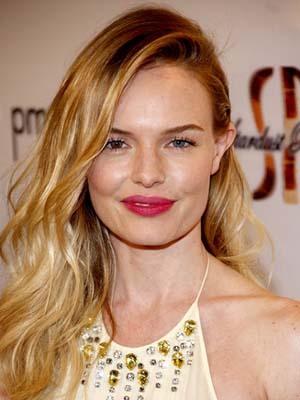 Kate BosworthEndorsement Deals, Interests, Charity Work
January 02, 1983
Kate Bosworth is an American actress and model.  The LA native was a champion equestrian before pursuing her acting career, which took off with her film debut in 1998's The Horse Whisperer.  Subsequent work includes television's Young Americans (2000), Remember the Titans (2000), Blue Crush (2002), Beyond the Sea (2004), Superman Returns (2006), Big Sur […]
Show More
Kate Bosworth is an American actress and model.  The LA native was a champion equestrian before pursuing her acting career, which took off with her film debut in 1998's
The Horse Whisperer.
 Subsequent work includes television's
Young Americans
(2000),
Remember the Titans
(2000),
Blue Crush
(2002),
Beyond the Sea
(2004),
Superman Returns
(2006),
Big Sur
(2013), and the television series,
The Art of More
(2015).  Bosworth designed a fashion and jewelry line called JewelMint, which launched in 2010.  IN 2011, she decided to focus her acting efforts on loser-budget and independent films such as
Still Alice
(2014),  featuring Julianne Moore, and
Lov
(2011).  Bosworth will appear in the television mini-series,
SS-GM
, set for a 2016 airing.
Collapse
Contact Kate Bosworth