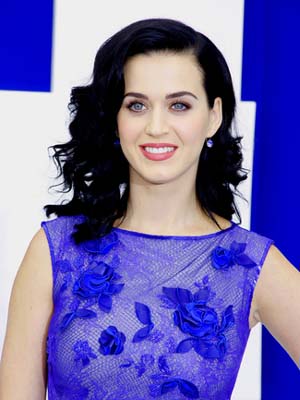 Katy PerryEndorsement Deals, Interests, Charity Work
October 25, 1984
Katy Perry is an American singer, songwriter and actress who first began as a gospel artist.  In 2007, Perry signed with Capitol Records, through whom she released 'I Kissed a Girl,' and 'Hot N Cold,' which garnered her mainstream success.  Teenage Dream, her third studio release, featured the hit singles, 'California Gurls,' 'Teenage Dream,' 'Firework,' […]
Show More
Katy Perry is an American singer, songwriter and actress who first began as a gospel artist.  In 2007, Perry signed with Capitol Records, through whom she released 'I Kissed a Girl,' and 'Hot N Cold,' which garnered her mainstream success.  
Teenage Dream
, her third studio release, featured the hit singles, 'California Gurls,' 'Teenage Dream,' 'Firework,' 'ET,' and 'Last Friday Night (TGIF).'  The success of the album made Perry the first female artist to produce five No. 1 Billboard Hot 100 songs.  Perry has received five American Music Awards, sixteen ASCAP Pop Music Awards, fourteen People's Choice Awards, five MTV Video Music Awards, and is a thirteen-time Grammy Award nominee.  Filmography includes
The Smurfs
(2011),
Katy Perry: Part of Me
(2012), and
Zoolander 2
(2016), among others.
Collapse
Contact Katy Perry