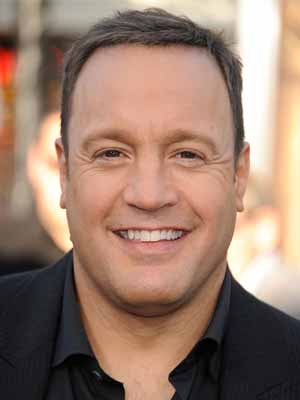 Kevin JamesEndorsement Deals, Interests, Charity Work
April 26, 1965
Kevin George Knipfing, or Kevin James, is an American actor, comedian, and producer.  James began performing stand-up comedy in 1989, caught the industry's attention, and before long was appearing on multiple talk shows.  He made his television show debut on the hit comedy series, Everybody Loves Raymond (1996-1999), and before long he landed a lead […]
Show More
Kevin George Knipfing, or Kevin James, is an American actor, comedian, and producer.  James began performing stand-up comedy in 1989, caught the industry's attention, and before long was appearing on multiple talk shows.  He made his television show debut on the hit comedy series,
Everybody Loves Raymond
(1996-1999), and before long he landed a lead role opposite Leah Remini in the television comedy sitcom,
The King of Queens
(1998-2007).  Popular movie credits include
Hitch
(2005),
I Now Pronounce You Chuck and Larry
(2007),
Grown Ups
(2010), and
Paul Blart: Mall Cop
(2009).  James is currently planning a 2016 television sitcom, and is set to participate in the film
The True Memoirs of an International Assassin.
Collapse
Contact Kevin James