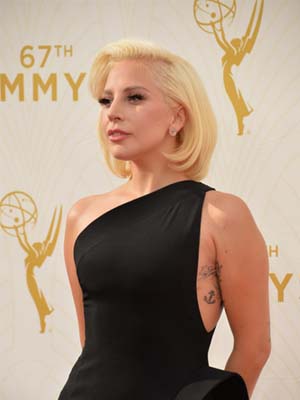 Lady GagaEndorsement Deals, Interests, Charity Work
March 28, 1986
Lady Gaga is a singer, songwriter and actress who began her career in theater and in jazz.  Recording artist Akon discovered Gaga and signed her to Interscope Records and KonLive Distribution.  Her debut album, The Fame (2008) spawned the hits, 'Just Dance,' and Poker Face,' jolting Gaga into massive stardom.  Subsequent hits include, 'Bad Romance,' […]
Show More
Lady Gaga is a singer, songwriter and actress who began her career in theater and in jazz.  Recording artist Akon discovered Gaga and signed her to Interscope Records and KonLive Distribution.  Her debut album,
The Fame
(2008) spawned the hits, 'Just Dance,' and Poker Face,' jolting Gaga into massive stardom.  Subsequent hits include, 'Bad Romance,' 'Telephone,' 'Alejandro,' and 'Born this Way,' among many others.  She is one of the best-selling artists of all-time, and has achieved twelve Guinness World Records, six Grammy Awards, and a Songwriters Hall of Fame Contemporary Icon Award.  Most recently, Gaga starred in FX's series,
American Horror Story: Hotel
(2015), for which she won a Golden Globe Award, and is creating a fifth studio album.
Collapse
Contact Lady Gaga