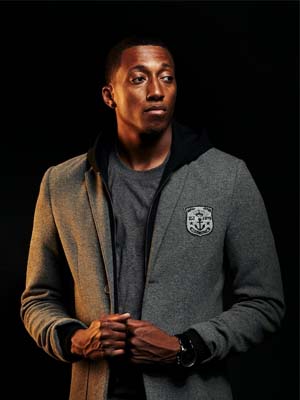 LecraeEndorsement Deals, Interests, Charity Work
October 09, 1979
Lecrae, born Lecrae Devaughn Moore, is a two-time Grammy Award and seven-time Dove Award winner.  The Christian rapper, songwriter, producer, and entrepreneur is the founder of Reach Records.  He co-headlined the Winter Jam tour, which became the highest-selling tour in the US, beating out the likes of Beyonce, Justin Timberlake, and Elton John.  After The […]
Show More
Lecrae, born Lecrae Devaughn Moore, is a two-time Grammy Award and seven-time Dove Award winner.  The Christian rapper, songwriter, producer, and entrepreneur is the founder of Reach Records.  He co-headlined the Winter Jam tour, which became the highest-selling tour in the US, beating out the likes of Beyonce, Justin Timberlake, and Elton John.  
After The Music Stops
, his debut album, was released in 2006, which took the No. 5 spot on the Billboard Gospel Albums chart.  His second release in 2008,
Rebel
, also enjoyed top chart placement, yet in 2010, his most successful album,
Rehab,
reigned the No. 1 spot, and was Grammy-nominated.  
Gravity
, his sixth studio release, became the best-selling Christian rap album in history, and winning him a Grammy for Best Gospel Album - an unprecedented award by a Christian artist.  2014's
Anomaly
, his seventh album, debuted at No. 1 on the Billboard 200 and Gospel chart.
Collapse
Contact Lecrae