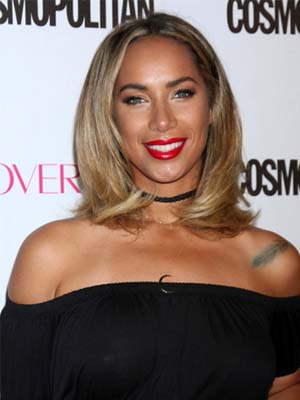 Leona LewisEndorsement Deals, Interests, Charity Work
April 03, 1985
Leona Lewis is a British singer-songwriter who achieved recognition on the third series of The X Factor (2006).  In 2007, Lewis released her debut album under J Records, Spirit, showcasing the lead single, 'Bleeding Love,' which spent seven weeks at the No. 1 spot on on the US Billboard 200.  The song took the No. […]
Show More
Leona Lewis is a British singer-songwriter who achieved recognition on the third series of
The X Factor
(2006).  In 2007, Lewis released her debut album under J Records,
Spirit
, showcasing the lead single, 'Bleeding Love,' which spent seven weeks at the No. 1 spot on on the US Billboard 200.  The song took the No. 1 spot in over thirty countries, making it the best-selling single of 2008.  Lewis went on to record the theme song for the blockbuster film,
Avatar
(2009), and embarked on a UK tour in 2010.  She is the winner of one Bambi Award and three World Music Awards, and is a three-time Grammy Award nominee.  Most recently, Lewis appeared on
Britain's Got Talent
(2011-2015), and in the film,
Walking on Sunshine
(2014).  She released the single, 'Fire Under My Feet,' from her fifth studio album,
I Am,
which she showcased on her UK I Am Tour in 2016.
Collapse
Contact Leona Lewis