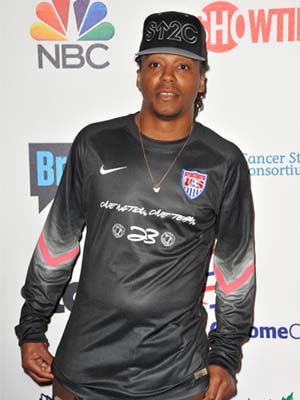 Lupe FiascoEndorsement Deals, Interests, Charity Work
February 16, 1982
Lupe Fiasco, born Wasalu Muhammad Jaco, is a Grammy Award winner and twelve-time nominee.  The Chicago-based rapper, producer, and songwriter released 'Kick, Push,' under Atlantic Records, skyrocketing him to fame, and secured his success in his participation on Kanye West's 'Touch the Sky.'  Food & Liquor, his debut album, featured collaborations with Jill Scott, Jay […]
Show More
Lupe Fiasco, born Wasalu Muhammad Jaco, is a Grammy Award winner and twelve-time nominee.  The Chicago-based rapper, producer, and songwriter released 'Kick, Push,' under Atlantic Records, skyrocketing him to fame, and secured his success in his participation on Kanye West's 'Touch the Sky.'  
Food & Liquor
, his debut album, featured collaborations with Jill Scott, Jay Z, and The Neptunes, and landed him three Grammy Award nominations for Best Rap Album.  
Lasers,
was released in 2011, with singles topping the Billboard 200 chart.  Fiasco continued to collaborate with Pharrell and Guy Sebastian on
Food & Liquor 2: The Great American Rap Album
, which spawned more chart-topping successes.  In 2015, Fiasco released his latest mixtape,
Pharaoh Height
, with Egyptian-themed lyrical content.
Collapse
Contact Lupe Fiasco