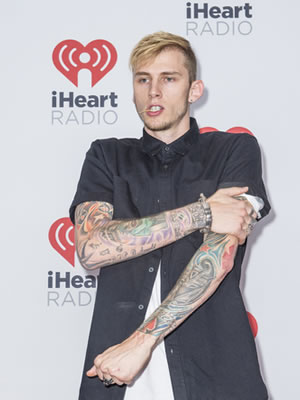 MGK, or Machine Gun Kelly (born Richard Colson Baker) is a rapper and actor from Ohio.  Gaining recognition for being the first rapper to win at Harlem's Apollo Theater amateur night, he released a series of mixtapes and albums, including 100 Words and Running, Lace up, and Rage Pack.  Kelly signed with Bad Boy and […]
Show More
MGK, or Machine Gun Kelly (born Richard Colson Baker) is a rapper and actor from Ohio.  Gaining recognition for being the first rapper to win at Harlem's Apollo Theater amateur night, he released a series of mixtapes and albums, including
100 Words and Running, Lace up,
and
Rage Pack.
 Kelly signed with Bad Boy and Interscope Records in 2011, and with tracks from his debut album
Lace Up,
produced four top-100 singles on the US Billboard 200 chart, including 'Wild Boy (featuring Waka Flocka Flame),' 'Invincible,' 'Stereo,' and 'Hold On (Shut Up).'  On his second effort,
General Admission
, top-100 singles 'Till I Die,' and 'A Little More,' also received commercial and critical success.  Kelly has appeared as an actor in various films and television series.  He won four MTV awards, and two Underground Ohio Music Awards.
Collapse
Contact Machine Gun Kelly