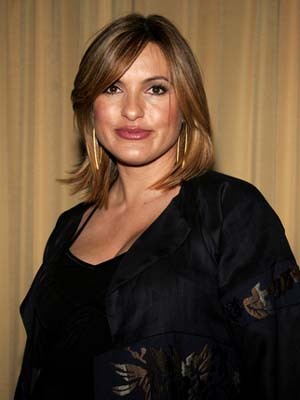 Mariska Hargitay is an American actress, producer, and director best known for her work on the NBC drama series, Law & Order: Special Victims Unit (1999-2016).  THe role has garnered her an Emmy Award and a Golden Globe Award, among various other wins and nominations.  Hargitay has also directed and produced episodes for the series. […]
Show More
Mariska Hargitay is an American actress, producer, and director best known for her work on the NBC drama series,
Law & Order: Special Victims Unit
(1999-2016).  THe role has garnered her an Emmy Award and a Golden Globe Award, among various other wins and nominations.  Hargitay has also directed and produced episodes for the series.  Other work includes the television series
Downtown
(1986-1987),
Falcon Crest
(1988),
Tequila and Bonetti
(1992),
Can't Hurry Love
(1995-1996),
ER
(1997-1998),
Prince Street
(1997-2000), and
Chicago P.D.
(2014-2016) to name a few.  Hargitay is the founder of the Joyful Heart Foundation, which provides support for sexually abused women.
Collapse
Contact Mariska Hargitay