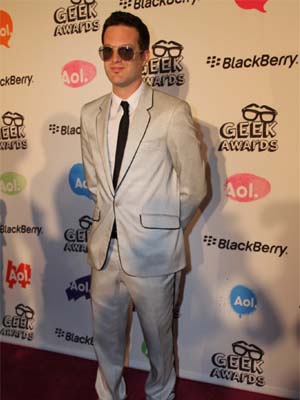 Mayer HawthorneEndorsement Deals, Interests, Charity Work
February 02, 1979
Mayer Hawthorne is Grammy Award nominated American singer, producer, songwriter, arranger, and multi-instrumentalist.  He had performed solo, as well as with the groups Jaded Incorporated and Jake One.  In total, Hawthorne has released six albums including A Strange Arrangement (2009), How Do You Do (2011), Where Does This Door Go (2013), The Big Knock (2014), […]
Show More
Mayer Hawthorne is Grammy Award nominated American singer, producer, songwriter, arranger, and multi-instrumentalist.  He had performed solo, as well as with the groups Jaded Incorporated and Jake One.  In total, Hawthorne has released six albums including
A Strange Arrangement
(2009),
How Do You Do
(2011),
Where Does This Door Go
(2013),
The Big Knock
(2014),
Tuxedo
(2015), and
Man About Town
(2016).  He is known for the songs 'Maybe So, Maybe No,' 'The Walk,' and 'Just Ain't Gonna Work Out/When I Said Goodbye.'  He is known to play almost every instrument on his albums.  Hawthorne's music has been featured in Beyond Race Magazine, the television series,
Ugly Betty
, on Pitbull's album,
Global Warming
(2013), and on an episode of
Masters of Sex.
Collapse
Contact Mayer Hawthorne