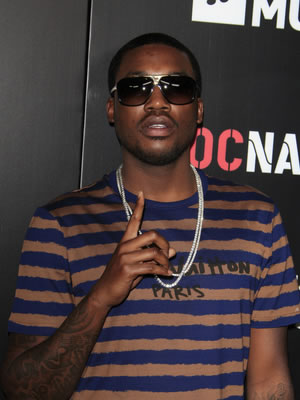 Meek MillEndorsement Deals, Interests, Charity Work
May 06, 1987
Robert Rihmeek Williams, known as Meek Mill, is a rapper and songwriter from Philadelphia.  Dreams and Nightmares, his debut studio album, was released in 2012 under Rick Ross' Maybach Music Group (MMG) and Warner Bros. Records.  The album yielded the single, 'Young & Gettin It,' debuting at No. 2 on the US Billboard 200.  MMG […]
Show More
Robert Rihmeek Williams, known as Meek Mill, is a rapper and songwriter from Philadelphia.  
Dreams and Nightmares
, his debut studio album, was released in 2012 under Rick Ross' Maybach Music Group (MMG) and Warner Bros. Records.  The album yielded the single, 'Young & Gettin It,' debuting at No. 2 on the US Billboard 200.  MMG also released a compilation series which featured Mill on the singles 'Tupac Back,' and 'Ima Boss.'  His largest hit to date, a collaboration with Drake, entitled 'Amen,' peaked at No. 4 on the Billboard Rap chart.  In 2015, he released his sophomore album,
Dreams Worth More Than Money
, which features Nicki Minaj, Rick Ross, and Drake. He is the owner of Dream Chasers Records, which signs Philadelphia-based rappers.
Collapse
Contact Meek Mill