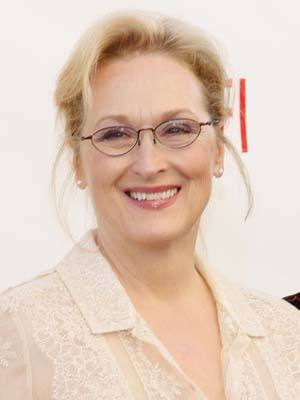 Meryl StreepEndorsement Deals, Interests, Charity Work
June 22, 1949
American actress Meryl Streep, considered by many to be the greatest actress alive and one of the greatest ever, has been nominated for an Academy Award an amazing 19 times and has won it three times. After graduating from the Yale School of Drama, Streep performed in her first film, Julia (1977). Her next film, […]
Show More
American actress Meryl Streep, considered by many to be the greatest actress alive and one of the greatest ever, has been nominated for an Academy Award an amazing 19 times and has won it three times. After graduating from the Yale School of Drama, Streep performed in her first film,
Julia
(1977). Her next film,
The Deer Hunter
(1978), garnered her the first of many Oscar nominations. From there, Meryl Streep went on to star in classic film after classic film. From
Sophie's Choice
to
Mama Mia!,
and from
The Devil Wears Prada
to
Doubt
, Streep has etched herself into acting lore through brilliant acting as iconic characters.
Collapse
Contact Meryl Streep