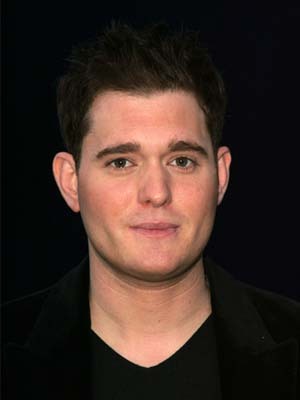 Michael BubleEndorsement Deals, Interests, Charity Work
September 09, 1975
Michael Buble is an award-winning Canadian singer, songwriter and actor, known for his jazzy crooning vocals.  His debut album, It's Time (2005) reached the top-ten in Canada and the UK, but he achieved greater recognition with his sophomore release, Call Me Irresponsible (2007), reaching No. 1 on the Canadian Albums chart, the UK Albums chart, […]
Show More
Michael Buble is an award-winning Canadian singer, songwriter and actor, known for his jazzy crooning vocals.  His debut album,
It's Time
(2005) reached the top-ten in Canada and the UK, but he achieved greater recognition with his sophomore release,
Call Me Irresponsible
(2007), reaching No. 1 on the Canadian Albums chart, the UK Albums chart, and the US Billboard 200, along with several European charts.  His fifth album,
Christmas
(2012), became his third consecutive No. 1 album.  Buble has won an American Music Award, four Grammy Awards, and twelve Juno Awards, among many others.  Acting credits include
The X Files
(1996),
Duets
(2000),
Totally Blonde
(2001) and
The Snow Walker
(2003).  Hit singles include, 'Home,' 'Save the Last Dance for Me,' and 'Haven't Met You Yet,' among others.   Buble most recently completed his To Be Loved Tour, featuring songs from his eighth studio album,
To Be Loved
(2013).
Collapse
Contact Michael Buble