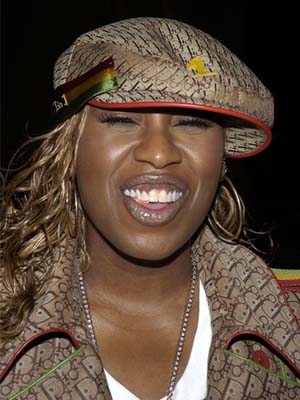 Missy ElliottEndorsement Deals, Interests, Charity Work
July 01, 1971
Melissa Arnette Elliott, known as Missy 'Misdemeanor' Elliott, or Missy Elliott, is a five-time Grammy Award winning rapper, singer, songwriter, and producer.  Elliott spent much of the late 1990's working side by side with producer Timbaland in the aid of projects for Aaliyah, 702, and SWV, launching them into massive success.  Her debut solo effort, […]
Show More
Melissa Arnette Elliott, known as Missy 'Misdemeanor' Elliott, or Missy Elliott, is a five-time Grammy Award winning rapper, singer, songwriter, and producer.  Elliott spent much of the late 1990's working side by side with producer Timbaland in the aid of projects for Aaliyah, 702, and SWV, launching them into massive success.  Her debut solo effort,
Supa Supa Fly
, released the hit singles 'Rain (Supa Dupa Fly),' and 'Sock It 2 Me.'  At the time of her No. 3 spot on the Billboard 200, she was deemed the highest-charting debut for a female rapper.  Subsequent albums
Da Real World
(1999)
, Miss E… So Addictive (2001), Under Construction (2002), and This Is Not a Test! (2003)
spawned hits like 'Get Ur Freak On,' 'One Minute Man,' and 'Work It,' earning her five Grammy Awards.  In 2005,
The Cookbook,
Elliott's sixth studio release, peaked at No. 2 on the Billboard 200, received a Grammy Award nomination, and was certified gold.  Following years led her into production work for Jennifer Hudson, Monica, Keyshia Cole, and Jazmine Sullivan, all of which received Grammy Award nominations.  In 2016, Elliott announced plans for a seventh studio album,
Block Party.
Collapse
Contact Missy Elliott