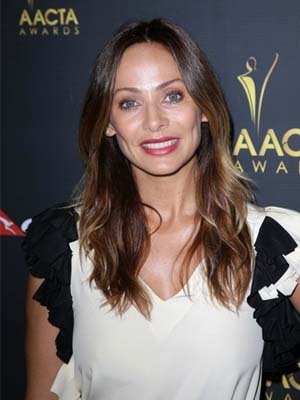 Natalie Jane Imbruglia is an Australian and British singer-songwriter, model, and actress.  She began acting on the Australian soap opera, Neighbours (1992-1994).  Other roles include Johnny English (2003), U B Da Judge (2012), Underdogs (2013), and Little Loopers (2015), among others.  In 1997, Imbruglia released her debut hit Ednaswap cover, her rendition of 'Torn.'  The […]
Show More
Natalie Jane Imbruglia is an Australian and British singer-songwriter, model, and actress.  She began acting on the Australian soap opera,
Neighbours
(1992-1994).  Other roles include
Johnny English
(2003),
U B Da Judge
(2012),
Underdogs
(2013), and
Little Loopers
(2015), among others.  In 1997, Imbruglia released her debut hit Ednaswap cover, her rendition of 'Torn.'  The single was featured on her debut album,
Left of the Middle
, which sold seven million copies worldwide.  Her third album,
Counting Down the Days
, (2005) hit No. 23 on the UK Singles chart.  
Male
(2015), her fifth studio album, features her renditions of famous songs popularized by male artists.
Collapse
Contact Natalie Imbruglia