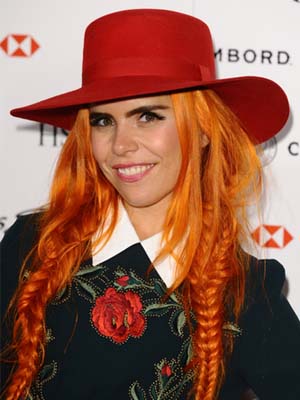 Paloma FaithEndorsement Deals, Interests, Charity Work
July 21, 1981
Paloma Faith (born Paloma Faith Blomfield) is an English songwriter, singer, and actress.  Faith broke into the music scene with her cover band, Paloma & the Penetrators, and eventually began to write her own songs.  'Stone Cold Sober,' her debut single, reached No. 17 on the UK charts and was featured on her debut album […]
Show More
Paloma Faith (born Paloma Faith Blomfield) is an English songwriter, singer, and actress.  Faith broke into the music scene with her cover band, Paloma & the Penetrators, and eventually began to write her own songs.  'Stone Cold Sober,' her debut single, reached No. 17 on the UK charts and was featured on her debut album through Epic Records,
Do You Want the Truth or Something Beautiful?
(2009).  The album went double-platinum in the UK, paving way for her second album,
Fall to Grace
, which achieved the same status and was known for singles 'Picking Up the Pieces,' and 'Never Tear Us Apart,' an INXS cover.  
Perfect Contradiction
, her third release, showcased 'Only Love Can Hurt Like This,' her highest-charting single yet.  Faith has appeared in the BBC drama,
HolbyBlue
(2007),
THe Imaginarium of Doctor Parnassus
(2009), and
Dread
(2009), among others.
Collapse
Contact Paloma Faith