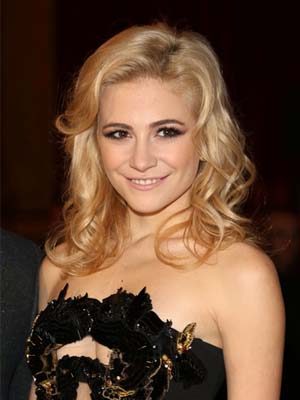 Pixie LottEndorsement Deals, Interests, Charity Work
January 12, 1991
Pixie Lott (born Victoria Louise Lott) is an English singer, songwriter and actress known for her 2009 hit debut single, 'Mama Do (Uh Oh, Uh Oh),' which landed at No. 1 on the UK Singles Chart.  Her debut album, Turn It Up (2009), featured five top twenty singles, and her sophomore release, Young Foolish Happy […]
Show More
Pixie Lott (born Victoria Louise Lott) is an English singer, songwriter and actress known for her 2009 hit debut single, 'Mama Do (Uh Oh, Uh Oh),' which landed at No. 1 on the UK Singles Chart.  Her debut album,
Turn It Up
(2009), featured five top twenty singles, and her sophomore release,
Young Foolish Happy
(2011), released the single 'All About Tonight,' which became her third No. 1 hit.  Her self-titled third album followed in the tradition of the prior two, and included the hit, 'Nasty,' which again took the No. 1 spot on UK charts.  Lott has appeared in the television series,
Genie in the House
(2007) and
Inspector George Gently
(2014).  Her next project is a starring role as Holly Golightly in the theatrical performance of Breakfast at Tiffany's, set for September 2016.
Collapse
Contact Pixie Lott