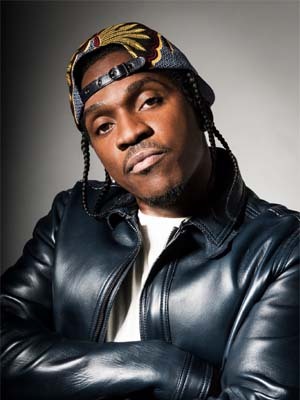 Pusha TEndorsement Deals, Interests, Charity Work
May 13, 1977
Bronx-born Terrence Thornton (Pusha T) is a Grammy Award nominated American hip-hop recording artist, known for his early participation in the duo, Clipse, alongside brother Gene 'No Malice' Thornton.  T is a co-founder of Re-Up Records, and in 2010, signed to GOOD Music, Kanye West's imprint, under Def Jam Recordings.  His 2011 mixtape, Fear of […]
Show More
Bronx-born Terrence Thornton (Pusha T) is a Grammy Award nominated American hip-hop recording artist, known for his early participation in the duo, Clipse, alongside brother Gene 'No Malice' Thornton.  T is a co-founder of Re-Up Records, and in 2010, signed to GOOD Music, Kanye West's imprint, under Def Jam Recordings.  His 2011 mixtape,
Fear of God
introduced his debut solo album, 2013's
My Name is My Name
, which inspired West to have T take over his place as president of GOOD Music.  In 2015, T released 'Untouchable,' a single produced by Timbaland, set to be included on his upcoming
Darkest Before Dawn
album.  The album saw over seventeen-million streams within its first week.  His next album,
King Push
, is set for a 2016 release.
Collapse
Contact Pusha T