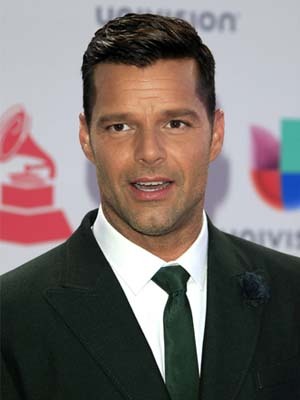 Ricky MartinEndorsement Deals, Interests, Charity Work
December 24, 1971
Ricky Martin (born Enrique Martin Morales) is a Puerto RIcan singer, actor, and author, who began his career in the chart-topping pop group, Menudo.  Martin also acted in American soap opera, General Hospital (1994-1995) and Glee (2012), among many others.  He released a string of Spanish solo albums in the 1990's, and his single, 'Livin' […]
Show More
Ricky Martin (born Enrique Martin Morales) is a Puerto RIcan singer, actor, and author, who began his career in the chart-topping pop group, Menudo.  Martin also acted in American soap opera,
General Hospital
(1994-1995) and
Glee
(2012), among many others.  He released a string of Spanish solo albums in the 1990's, and his single, 'Livin' La Vida Loca,' went on to sell over eight million copie, making it one of the best-selling singles of all-time.  The single was featured on his first English-speaking self-titled album, which went on to sell twenty-two million copies.  In 2006, Martin embarked on a world tour as well as earned a Latin Grammy Award for his taping of an
MTV Unplugged
concert.  In 2014, he became a coach on
The Voice Mexico.  
Martin released his most recent album in 2015, entitled
A Quien Quiera Escuchar.
Collapse
Contact Ricky Martin