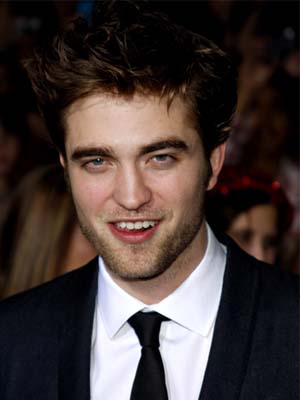 Robert Douglass Thomas Pattinson is an English actor and model, who got his first major acting break in Harry Potter and the Goblet of Fire (2005).  He skyrocketed to fame in his role as Edward Cullen, in the film adaptations of the Twilight novels (2008-2012), making him one of the highest paid actors in Hollywood. […]
Show More
Robert Douglass Thomas Pattinson is an English actor and model, who got his first major acting break in
Harry Potter and the Goblet of Fire
(2005).  He skyrocketed to fame in his role as Edward Cullen, in the film adaptations of the
Twilight
novels (2008-2012), making him one of the highest paid actors in Hollywood.  Notable films include
Water for Elephants
(2011),
Cosmopolis
(2012),
The Rover
(2014),
Queen of the Desert
(2015), and
The Childhood of a Leader
(2015).  Pattinson also composes and plays guitar and piano, with two of his original compositions being featured on the
Twilight
soundtrack. He is also a model for Dior Homme fragrance.  Upcoming productions include
Good Time, The Lost City of Z,
and
The Trap.
Collapse
Contact Robert Pattinson