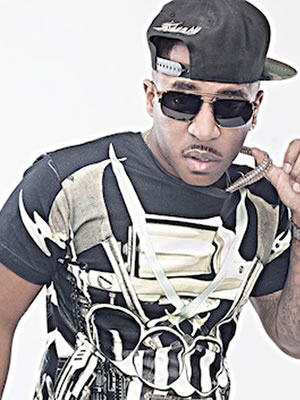 RockoEndorsement Deals, Interests, Charity Work
December 28, 1979
Rodney Ramone Hill, Jr., known as Rocko is an American rapper known for his chart-topping songs 'Umma Do Me,' and 'U.O.E.N.O.,' which landed in the Top Billboard 100.  The Georgia-born Rocko began as a ghostwriter and producer in the late 1990's before establishing Rocky Road Records, where he collaborated with Dem Franchize Boyz and Al […]
Show More
Rodney Ramone Hill, Jr., known as Rocko is an American rapper known for his chart-topping songs 'Umma Do Me,' and 'U.O.E.N.O.,' which landed in the Top Billboard 100.  The Georgia-born Rocko began as a ghostwriter and producer in the late 1990's before establishing Rocky Road Records, where he collaborated with Dem Franchize Boyz and Al Young Dro.  He released his first studio album,
Self Made,
in 2008 which featured production from Cool & Dre, The Runners, Monica, Dre, and J.U.S.T.I.C.E. League.  In 2010, Rocko established A1 Recordings where he made mixtapes
Wild Life
(2010),
Rocko Dinero
(2011),
Gift of Gab
, and
Wordplay
(2012).  His latest mixtape was released in 2015, entitled
Expect the Unexpected.
Collapse
Contact Rocko