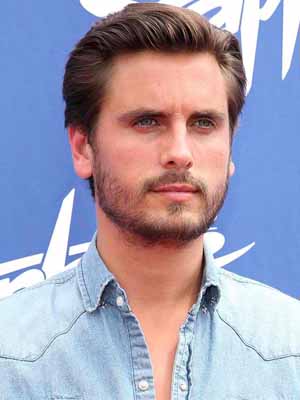 Scott DisickEndorsement Deals, Interests, Charity Work
May 26, 1983
Scott Disick, an American reality television celebrity and entrepreneur, came into prominence through his involvement with the Kardashian family in the reality series Keeping up with the Kardashians (2007-2016), Kourtney & Khloe Take Miami (2009-2013), and Kourtney & Khloe Take the Hamptons (2014-2015).  He is best-known for his tumultuous relationship with Kourtney Kardashian.  He began […]
Show More
Scott Disick, an American reality television celebrity and entrepreneur, came into prominence through his involvement with the Kardashian family in the reality series
Keeping up with the Kardashians
(2007-2016)
, Kourtney & Khloe Take Miami
(2009-2013), and
Kourtney & Khloe Take the Hamptons
(2014-2015)
.
 He is best-known for his tumultuous relationship with Kourtney Kardashian.  He began his career as a model for the young adult book series
Heartland
, and has had a series of television appearances in 2011's
H8R,
2012's
Punk'd
,
E! News, Royal Pains, Youthful Daze,
and the television mini-series documentary,
I Am Cait.
Collapse
Contact Scott Disick