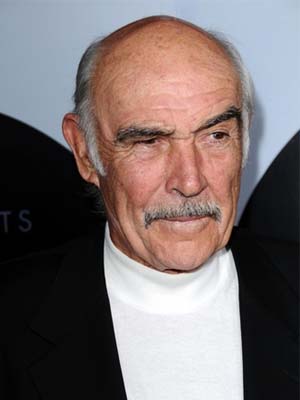 Sean ConneryEndorsement Deals, Interests, Charity Work
August 25, 1930
Sean Connery is a multi award-winning now-retired Scottish actor and producer.  Connery is well-known for his portrayal of James Bond in a series of seven films from 1962-1983.  His awards include an Oscar and Golden Globe Award for Best Actor in a Supporting Role for the 1987 film, The Untouchables; the 1996 Cecil B. DeMille […]
Show More
Sean Connery is a multi award-winning now-retired Scottish actor and producer.  Connery is well-known for his portrayal of James Bond in a series of seven films from 1962-1983.  His awards include an Oscar and Golden Globe Award for Best Actor in a Supporting Role for the 1987 film,
The Untouchables;
the 1996 Cecil B. DeMille Award, the 1998 BAFTA Award Academy Fellowship, and BAFTA Award for Best Actor for 1986's
Der Name der Rose.
 Other notable films include
Macbeth
(1961),
The First Great Train Robbery
(1979),
Indiana Jones and the Last Crusade
(1989),
The Hunt for Red October
(1990),
The Avengers
(1998), and
Sir Billi
(2012).
Collapse
Contact Sean Connery