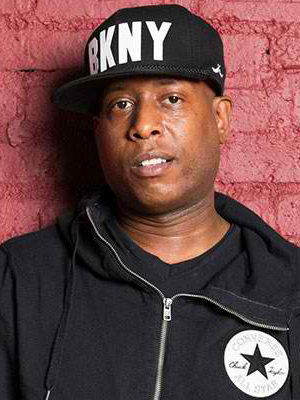 Talib KweliEndorsement Deals, Interests, Charity Work
October 03, 1975
Talib Kweli Greene is a hip-hop recording artist, entrepreneur and activist.  The Brooklyn-born politically-insightful artist began rapping in 1996 and formed the group Black Star, alongside Mos Def.  Early EP's were dedicated to spreading awareness on social issues and AIDS awareness, as in the 2001 Red Hot EP.  Kweli released his first solo album, Quality, […]
Show More
Talib Kweli Greene is a hip-hop recording artist, entrepreneur and activist.  The Brooklyn-born politically-insightful artist began rapping in 1996 and formed the group Black Star, alongside Mos Def.  Early EP's were dedicated to spreading awareness on social issues and AIDS awareness, as in the 2001
Red Hot
EP.  Kweli released his first solo album,
Quality,
in 2002, which features DJ Quik, Dave Chappelle, and Kanye West.  In 2005, he formed Blacksmith Records, and released a series of mixtapes, with
Right About Now
, charting the Billboard 200.  Kweli is also the founder of Javotti Media, an independent label.  His most recent album,
Gravitas,
includes appearances from Raekwon, Black Thought, and J Dilla, among others.
Collapse
Contact Talib Kweli