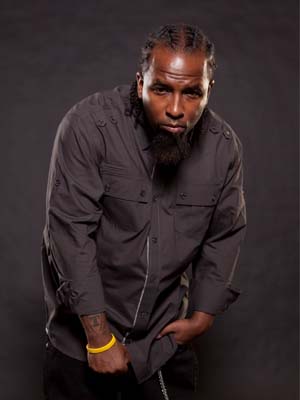 Tech N9neEndorsement Deals, Interests, Charity Work
November 08, 1971
Tech N9ne (born Aaron Dontez Yates), is a successful rapper who founded the label Strange Music.  Tech was a member of many hip-hop groups before finding solo success in his second studio album, Absolute Power (2002), which landed at No. 79 on the Billboard 200.  Tech is known for his signature style of rapping backwards, […]
Show More
Tech N9ne (born Aaron Dontez Yates), is a successful rapper who founded the label Strange Music.  Tech was a member of many hip-hop groups before finding solo success in his second studio album,
Absolute Power
(2002), which landed at No. 79 on the Billboard 200.  Tech is known for his signature style of rapping backwards, hot-button lyrical content, and hardcore sound.  He has released eleven studio albums between 1999-2016, and a series of six collaboration albums from 2007-2015.  
The Storm
, his latest album, is set for a late 2016 release.
Collapse
Contact Tech N9ne