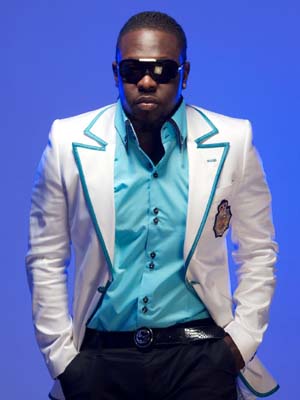 TimayaEndorsement Deals, Interests, Charity Work
November 29, 1977
Timaya, born Inetimi Odon, is a Nigerian singer and songwriter. He is the founder of the popular hip hop group Dem Mama Soldiers, and began a solo career in 2005. He's since released two solo albums, True Story (2005) and Gift and Grace (2008). His third album, De Rebirth, was his first major hit, gaining […]
Show More
Timaya, born Inetimi Odon, is a Nigerian singer and songwriter. He is the founder of the popular hip hop group Dem Mama Soldiers, and began a solo career in 2005. He's since released two solo albums,
True Story
(2005)
and
Gift and Grace
(2008).
His third album,
De Rebirth
, was his first major hit, gaining commercial success. After that, he released
LLNP
with Dem Mama Soldiers in 2012. So far, Timaya has earned four Headies Awards and one Nigeria Music Award.
Collapse
Contact Timaya