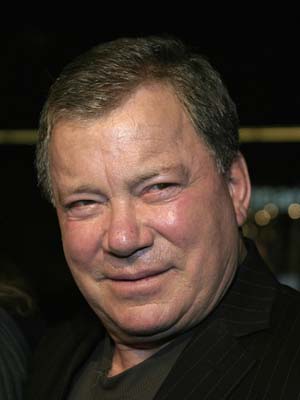 With a career spanning over fifty years, actor William Shatner has also proven to be a successful singer, author, producer, director, and comedian.  He is best known for his role as James T. Kirk, in the Star Trek franchise (1979-1994).  Other notable works include Miss Congeniality (2000), Osmosis Jones (2001), and American Psycho 2 (2002), […]
Show More
With a career spanning over fifty years, actor William Shatner has also proven to be a successful singer, author, producer, director, and comedian.  He is best known for his role as James T. Kirk, in the
Star Trek
franchise (1979-1994).  Other notable works include
Miss Congeniality
(2000),
Osmosis Jones
(2001), and
American Psycho 2
(2002), among others.  Shatner is known for his performance in television's
Boston Legal
(2004-2008), for which he won a 2005 Golden Globe Award.  Other television credits include
3rd Rock from the Sun
(1999-2000),
The Practice
(2004),
Everest
(2007), and
$#*! My Dad Says
(2010-2011).  Shatner has recorded numerous spoken-word albums, and has written an autobiography.  Upcoming projects include
Malevolent, Range 15,
and
Creators: The Past.
Collapse
Contact William Shatner