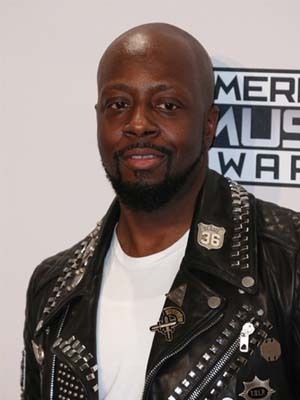 Wyclef JeanEndorsement Deals, Interests, Charity Work
October 17, 1969
Wyclef Jean is a Haitian rapper, musician, and actor known for his participation in the hip-hop group The Fugees.  The three-time Grammy Award winner began a solo career in 1997, with his successful  debut solo album, Wyclef Jean Presents the Carnival Featuring the Refugee All-Stars, with guests Lauryn Hill, Pras, The Neville Brothers, and Celia […]
Show More
Wyclef Jean is a Haitian rapper, musician, and actor known for his participation in the hip-hop group The Fugees.  The three-time Grammy Award winner began a solo career in 1997, with his successful  debut solo album,
Wyclef Jean Presents the Carnival Featuring the Refugee All-Stars
, with guests Lauryn Hill, Pras, The Neville Brothers, and Celia Cruz.  His second album,
The Ecleftic: 2 Sides II a Book
(2000) featured Earth, Wind & Fire, Kenny Rogers, and Mary J. Blige.  In 2006, Jean was featured on Shakira's hit song, 'Hips Don't Lie,' which reached the No. 1 spot in over fifty-five countries.  He has collaborated with T.I., Lil' Wayne, Akon, will.i.am., Ludacris, TImbaland, Lil' Kim, and Aventura, among many others.
Collapse
Contact Wyclef Jean