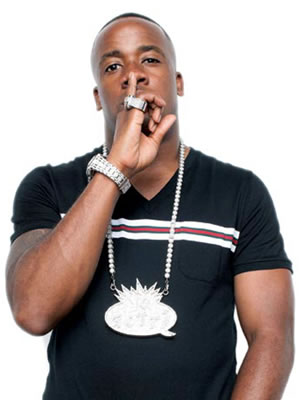 Yo GottiEndorsement Deals, Interests, Charity Work
May 19, 1981
Yo Gotti (born Mario Mims) is an American rapper who began releasing a string of independent albums in 2000 such as From Da Dope Game 2 Da Rap Game, Self-Explanatory (2001), Life (2003), and Back 2 da Basics (2006).  Gotti's debut studio album, Live From the Kitchen, released the single '5 Star,' which hit No. […]
Show More
Yo Gotti (born Mario Mims) is an American rapper who began releasing a string of independent albums in 2000 such as
From Da Dope Game 2 Da Rap Game, Self-Explanatory
(2001),
Life
(2003), and
Back 2 da Basics
(2006).  Gotti's debut studio album,
Live From the Kitchen
, released the single '5 Star,' which hit No. 19 and No. 11 on the US R&B and US Rap charts, respectively.  Other successful singles include 'Women Lie, Men Lie (featuring Lil' Wayne),' 'Look in the Mirror,' 'Act Right (featuring Young Jeezy and YG),' 'King Shit (featuring T.I.,' and 'Cold Blood (featuring J. Cole and Canei Finch).'  Gotti most recently releases
The Art of the Hustle
(2016), which peaked at No. 4 on the Billboard 200.
Collapse
Contact Yo Gotti