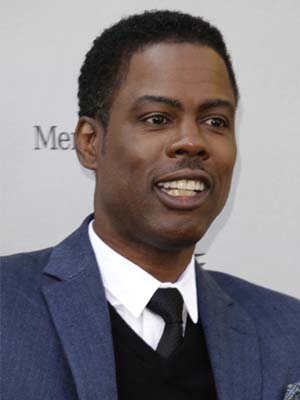 Chris RockEndorsement Deals, Interests, Charity Work
February 07, 1965
Christopher Julius Rock III has found success in a number of roles including comedian, voice artist, director, writer, and producer.  Rock began in New York City as a stand-up comedian, where he secured roles in the television series, Miami Vice (1984).  Eddie Murphy befriended Rock and casted him in the popular film, Beverly Hills Cop […]
Show More
Christopher Julius Rock III has found success in a number of roles including comedian, voice artist, director, writer, and producer.  Rock began in New York City as a stand-up comedian, where he secured roles in the television series,
Miami Vice
(1984)
.  
Eddie Murphy befriended Rock and casted him in the popular film,
Beverly Hills Cop
(1987).  Rock came to prominence in his role on
Saturday Night Live
in the early 1990's.  Rock has won several awards, including two Primetime Emmy Awards for his work on
Chris Rock: Bring the Pain
(1997), and for
The Chris Rock Show
(1999); two Grammy Awards for Best Comedy Album for
Roll with the New
(1998),
Bigger & Blacker
(2000), and
Never Scared
(2006).  He was voted as 5th Best Stand-up Comedian by Comedy Central.
Collapse
Contact Chris Rock