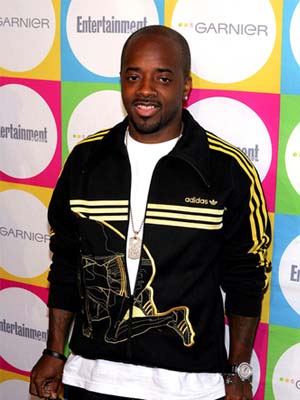 Jermaine DupriEndorsement Deals, Interests, Charity Work
September 23, 1972
Grammy Award-winning Jermaine Dupri is a record producer, executive, rapper, songwriter and DJ.  He began his rise to fame as a dancer for the hip-hop group, Whodini.  He formed the multi-platinum teen duo Kris Kross, and established his own record label, So So Def Recordings, in 1993.  He signed platinum artists Xscape and Da Brat, […]
Show More
Grammy Award-winning Jermaine Dupri is a record producer, executive, rapper, songwriter and DJ.  He began his rise to fame as a dancer for the hip-hop group, Whodini.  He formed the multi-platinum teen duo Kris Kross, and established his own record label, So So Def Recordings, in 1993.  He signed platinum artists Xscape and Da Brat, and collaborated on the hit single, 'Always Be My Baby,' with Mariah Carey.  Several collaborations with Usher ensued, such as, 'My Way,' and 'You Make Me Wanna,' which all reached No. 1 on the Billboard 100 and Hot R&B/Hip-Hop charts.  Dupri organized Destiny's Child's debut album, all while focusing on his own album,
Jermaine Dupri Presents Life in 1472: The Original Soundtrack.
'  Continued collaborative efforts with Mariah Carey and Usher brought about more platinum hits and Grammy Award nominations.  In 2015, Dupri partnered with Queen Latifah for the reality series,
The Rap Game.
Collapse
Contact Jermaine Dupri